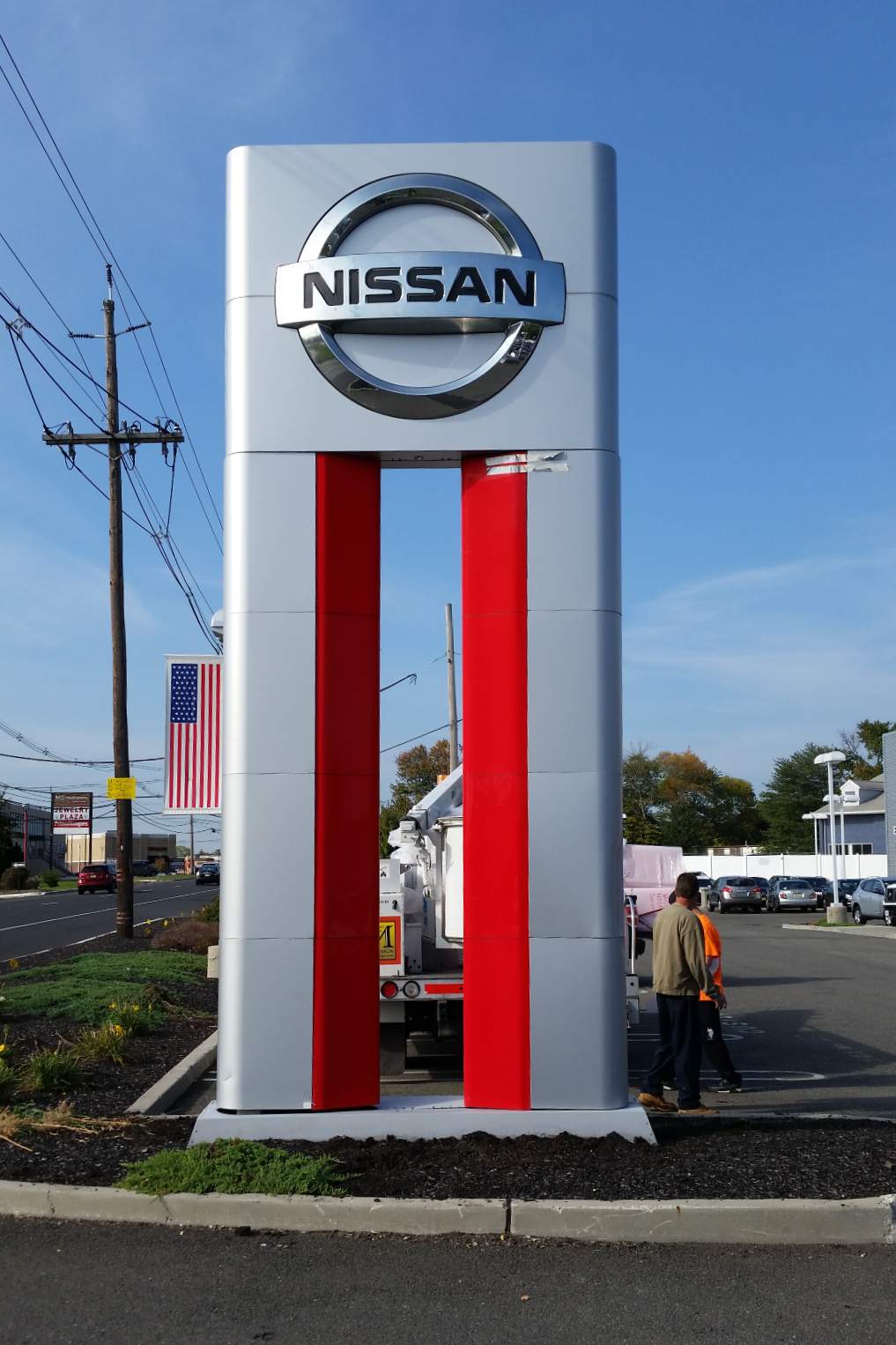 Also known as pole signs, or freestanding signs, pylon signs stand taller than most and are an excellent and economical way to draw attention to your business complex or shopping center, as well as promote your brand. They are particularly common in commercial or drive-through areas.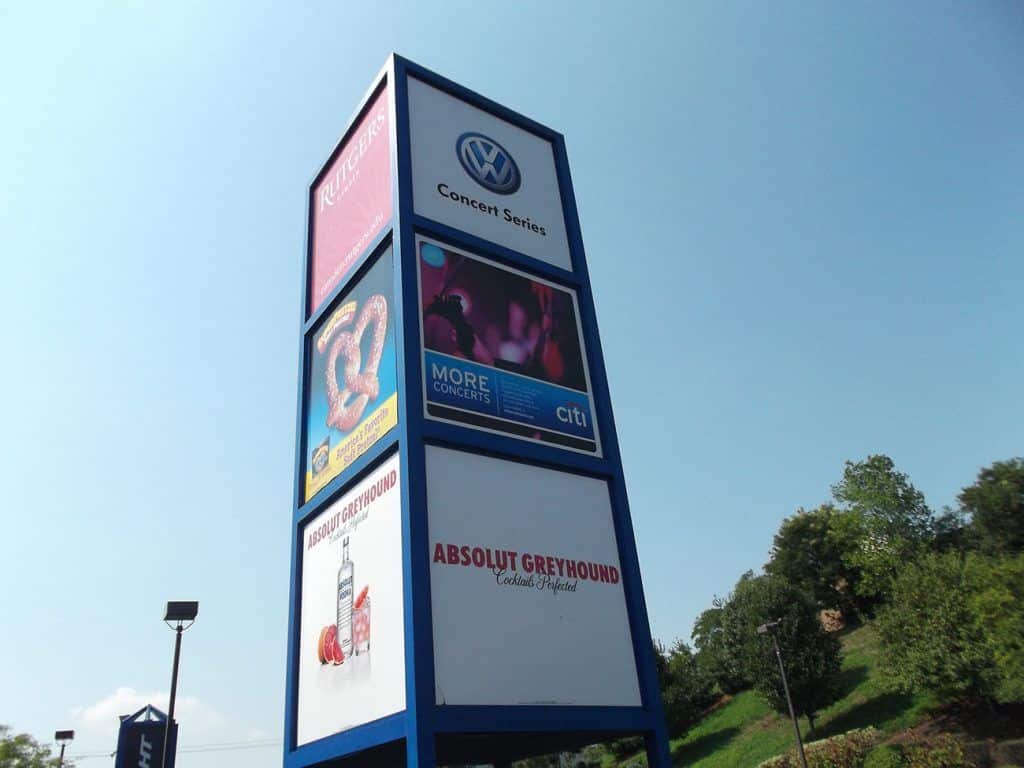 Totem signs can attract business from a distance.
Characteristics of Pylon Signs
The most eye-catching pylon signs are attractive and colorful, with an eye for design. Pylon signs can be designed in flat, convex, triangular, and illuminated styles. You can also order double-sided pylons to showcase your business from all sides.
Single pole mount signs are the simplest and most economical choice to raise your business up over other obstructions, while twin-pole mounts offer enhanced stability when larger signage is in order. You can also gussy up your pole design with a covered-pole pylon sign. Covers can be custom-designed in almost any shape. Custom-lightbox pole signs are lit from within and provide a uniform glow for maximum visibility 24/7. You can also use external lighting, like spotlights, for further illumination.
Decorative accents can add style and interest to a sign. For a cohesive look, you can match the base of your pylon sign to your building.
When to Get
Pylon Signs
Pylon signs carry several advantages over other types of signage. They're highly visible for starters, courtesy of their height. This alerts drivers well in advance and gives them ample time to make the decision to pull into your shopping complex. Pylon signs are also useful for marketing several businesses in the same complex. Custom-lightbox pole signs advertise either one or multiple businesses, and are often presented in a stacked arrangement of lightboxes that display the various company names.
Pylon signs are also effective for wayfinding and are frequently used to provide directions in conference rooms and exhibitions, as well as libraries, hospitals, and universities.