Providing Custom Awnings and Canopies
At Martino Signs Inc, we're here to help you create unique outdoor spaces. Whether you want to improve the curb appeal of your business with a custom awning or you want to create a beautiful backyard paradise, our team has the products and installation experience to do just that. We offer a variety of products to meet the needs of both commercial and residential property owners. No matter the size or scale of the job, we're ready to complete it. Plus, we use only the highest quality materials to create all of our products while still offering them at reasonable prices. Our family owned and operated business provides all of the following products and services:
Custom  Awnings
Entryway Awnings
Metal Canopies
Outdoor Seating  Awnings
Shade  Awnings
Storefront  Awnings
Weather  Awnings
Retractable  Awnings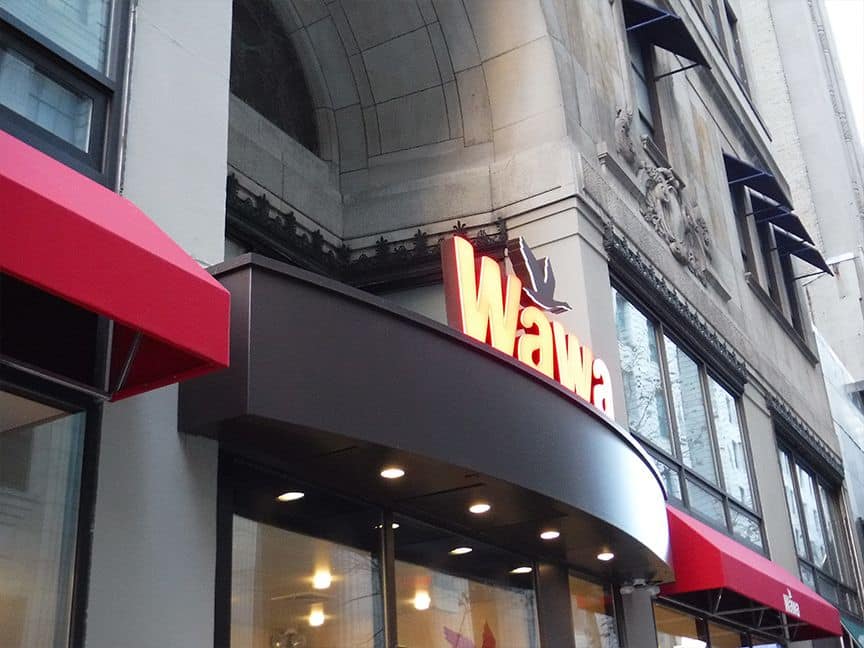 Retractable Awnings | Storefront Awnings | Business Awnings
Commercial awnings or canopies enhance your company's visibility and personalize the appearance of your building. Not only do they improve your property value, they also protect your customers and employees from rain, wind, and sun. Awnings and canopies offer you shade and weather protection while creating an inviting atmosphere for your customers.
Commercial buildings often all look the same or are built to blend in with their surroundings. Let Martino Signs Inc help you stand out with a custom-designed awning that highlights your business. Awnings serve as a highly effective advertising medium. It's like having a tasteful billboard displayed on your business all year long.
Martino Signs Inc provides a complete custom awning package including design, fabrication, graphics, and installation. At Martino Signs Inc, we can custom design a unique shape, size, and color just for you. All of our products are made with durable, quality materials and our graphics are weather-resistant.